I have a debt to reality that I am very late to pay back.
I kept my Lumia 1020.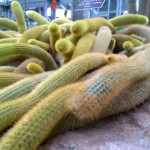 Why? Because it's love. And when you love a device – you accept its flaws. And the camera over-compensates for many things.
So its email capability, battery life and overall lack of novelty apps suck. But it is just a piece of hardware that you love and enjoy. I will not go at length into everything I love about it, but it's just different enough, fun enough and great enough in some things that I kept it.
And while I am still out to find a car charger that can charge it faster than it discharges its battery while using the GPS and Bluetooth, while the camera is not fast, and while many things drive me mad – I love it. That's all. So there. If you used it for a couple of weeks, you too will find it difficult to return.
Debt paid.