26
Jul 17
This is a test of the video system

09
Jan 14
My alma mater is Babson College, a small but very powerful hub of entrepreneurship. My dad often asked if my post-grad plans included starting a company, to which I replied that I wanted to first gain corporate experience at a large, established firm.
I was absolutely sure that a large, established firm was the place for me, a newly minted college grad. My corporate internships were at large firms and it was the path I'd chosen. Where else was I going to get training, mentors, and exposure to well-known brands?
Fast forward to today, and I'm getting all that and more at my first job as a project manager for Enavigo, a one year old start up in the technology industry founded by a tech veteran with that corporate experience I was looking for. I realize now that a large firm could not have given me nearly as much experience that I've already received in just seven short months.
As one of four employees, I work from home every day, and yes, it's as amazing as it sounds. With no commute or unnecessary meetings, I can focus on just my work. Today, there are so many tools to connect with others that office space is no longer a necessity.
My favorite tools that I use most often are Skype, to IM and call with a quick question, and join.me, for screen sharing. To see a full list of useful tools for small business, click here.
I thought large, established companies with meticulously documented training and mentoring programs were a recent grad's key to success. At Enavigo, my professional growth has been exponential due to invaluable hands on experience as well as the trust and guidance of my managers.
No matter how many questions I ask, every last one is answered with patience. Consistent, unwavering trust is placed in my abilities, and confidence is instilled even when I make a mistake. I've been learning as I go, since my first day, allowing me to build a strong skillset.
My experience has been a great one, and I can't imagine "growing up" anywhere else. I would highly recommend a start up to professionals of all experience levels, for a truly unique and fulfilling organization that offers the flexibility and support that a large company simply cannot provide.
07
Jan 14
I have a debt to reality that I am very late to pay back.
I kept my Lumia 1020.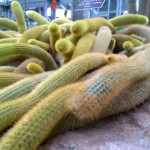 Why? Because it's love. And when you love a device – you accept its flaws. And the camera over-compensates for many things.
So its email capability, battery life and overall lack of novelty apps suck. But it is just a piece of hardware that you love and enjoy. I will not go at length into everything I love about it, but it's just different enough, fun enough and great enough in some things that I kept it.
And while I am still out to find a car charger that can charge it faster than it discharges its battery while using the GPS and Bluetooth, while the camera is not fast, and while many things drive me mad – I love it. That's all. So there. If you used it for a couple of weeks, you too will find it difficult to return.
Debt paid.